Good Monday Morning my friends,
I hope that you all took the opportunity to honor Breast Cancer Awareness Month by scheduling your exam and that you do regular self-examinations. There is nothing more important than our health not only for our own sake, but for the sake of our loved ones as well. I thought that I would make a pretty little magnet for my refrigerator to remind me of how important that this is, and I can't get anything out of my refrigerator without seeing this cute little bear. This was very quick, easy and fun to make. I used an old ribbon spool as my base, so that it would make for a sturdy magnet to remove from the fridge and maybe put somewhere else. If you would like to make something like this for yourself, a friend or loved one, you are in luck. This sweet little Ribbon Bear is a FREEBIE that you can pick up for yourself at the
McMahon Five Designs Store
.
Thanks for dropping in for a visit, and stay healthy my friends : )
This is how mine looks on my refrigerator
Our DT Sister,
Bonnie
has been feeling down since learning the news that her friend,
Elise
was recently diagnosed with Breast Cancer. Many of us have followed
Jacque's
journey this year with Breast Cancer. We are all affected by this disease in one form or another and we can all do one thing to protect ourselves. SELF EXAMS! It's quick and simple and can save your life.
The M5D girls rallied together this past week to not only cheer up our sweet Bonnie's spirits but to help bring Awarness to such an important issue that affects us all.
To put our efforts in action, we came up with the this
there is one stipulation before you download him.
You have to promise to perform a self exam!
It's on God's Honor System and we know you will
do this for Yourself ...and... your Family!
As an added BONUS, we also came up with a set of 7 Breast Cancer Awareness Images to buy!
100% of PROFITS will go to
We'd love it if you would help us Spread The Word by displaying one of our blinkies or badges on your blog
<center><a href=http://www.mcmahonfivedesign.com target="_blank"><img src="http://i1124.photobucket.com/albums/l561/Kristine2818/M5Dbanner3.gif" border="0" alt="Only at McMahon Five Designs"></a></center>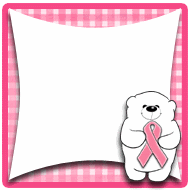 <center><a href=http://www.mcmahonfivedesign.com target="_blank"><img src="http://i1124.photobucket.com/albums/l561/Kristine2818/M5Dblinky.gif" border="0" alt="Please remember to CHECK YOURSELF each month. Do it for YOU... Do it for your FAMILY!"></a></center>
Linking to Challenges:
SSC
Stampin' Royalty
Craft your Passion
MelJens
2Sisters
I Did It Creations
Little Red Wagon
Southern Girls
Stamp Something
Stampin with the Dragon
Sweet Stampin'
The ABC Challenge
Totally Gorjuss
Wild Orchid
Mark's Finest Papers